So, a while back,
abvj
asked me if I wanted to be her artist for
heroinebigbang
. Needless to say, I was THRILLED. See, I don't know if I've made this obvious but I am a huge
Leverage
fan, and I knew she was writing
Leverage
fic, and not just that but my favorite pairing from that show-- Nate and Sophie.
SO. Without further ado, the art!
Breakdown:
Fanmix
Banner [1]
Icons [5]
Disclaimer: the fanmix download will not be up until I get my computer back from the computer doctor it is going to see tomorrow; I'm lucky to be getting this up at all.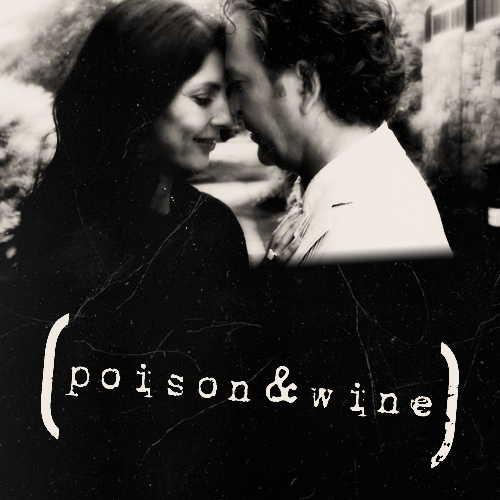 poison and wine | the civil wars
oh, I don't love you
but I always will
stand in the rain | superchick
Stand up when it's all crashing down
You stand through the pain, you won't drown
And one day, what's lost can be found
when the love falls | yiruma
instrumental
new york | snow patrol
I miss it all from the love to the lightning
And the lack of it snaps me in two
Just give me a sign, there's an end and not beginning
To the quiet chaos driving me mad
the ocean | the bravery
I climbed up a mountain, and looked off the edge
At all of the lives that I never have led
There's one where I stayed with you across the sea
I wonder do you still think of me
I carry your image always in my head
Folded and yellowed and torn at the edge
And I've looked upon it for so many years
Slowly I am losing your face
make it without you | andrew belle
This is the starting of my greatest fear
I'm all packed up, getting out of here
But then you call and tell me not to go
what about now | daughtry
What about now?
What about today?
What if you're making me all that I was meant to be?
What if our love never went away?
What if it's lost behind words we could never find?
better days | goo goo dolls
And you ask me what I want this year
And I try to make this kind and clear
Just a chance that maybe we'll find better days

Cause tonight's the night the world begins again
last request| paolo nutini
Sure I can accept that we're going nowhere,
But one last time let's go there,
Lay down beside me

Oh, I've found, that I'm bound
To wander down that one way road.
And I realise all about your lies
But I'm no wiser than the fool I was before.
download